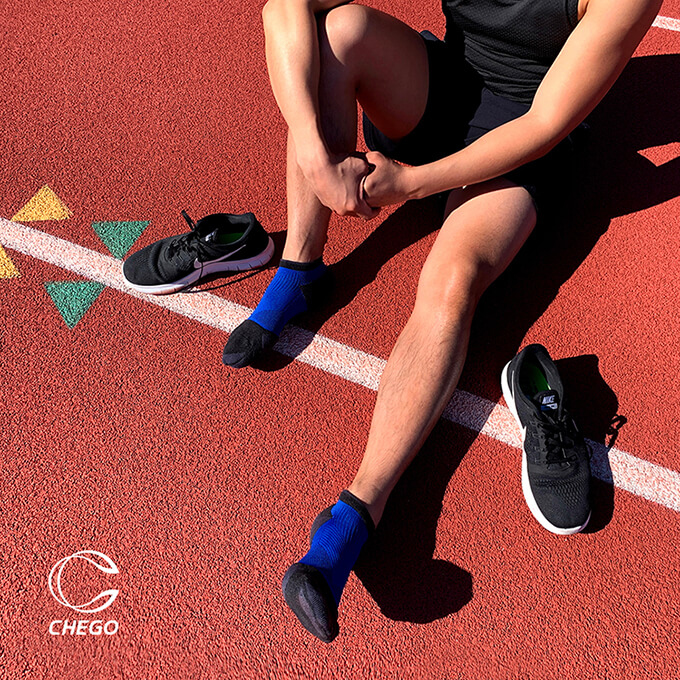 Do You Have the Same Experience?
Anyone who often exercises knows the blisters on your feet are very uncomfortable and annoying.
When you are running, biking, or hiking, these blisters make you feel pain and have to stop exercising.
It's very important to know blisters and how to prevent them.
Why We Have Blisters?
When you are exercising, excessive friction between feet and socks can easily cause blisters.
Because of the greater friction, the wet feet are more prone to blisters.
Too thin or too hard socks can also increase friction and cause blisters.
Tips for Preventing Blisters on Feet:
Wear breathable socks. I can't deny that choosing a pair of better shoes is important,
but don't forget that the socks are much closer to our feet than shoes.
The breathable socks keep your feet dry and reduce the chance of blisters.
Each pair of CHEGO Sports Socks has a honeycomb-shaped mesh design.
The honeycomb-shaped mesh is implemented on insteps to keep our feet cool and dry.
For people who need to wear socks for a long period, the design would greatly lower the blisters' rate.
In addition, CHEGO Sports Socks has a soft cushion where the feet are prone to blisters.
Like the cushioned design on the little toe, the metatarsal bone, and the tips of our toes.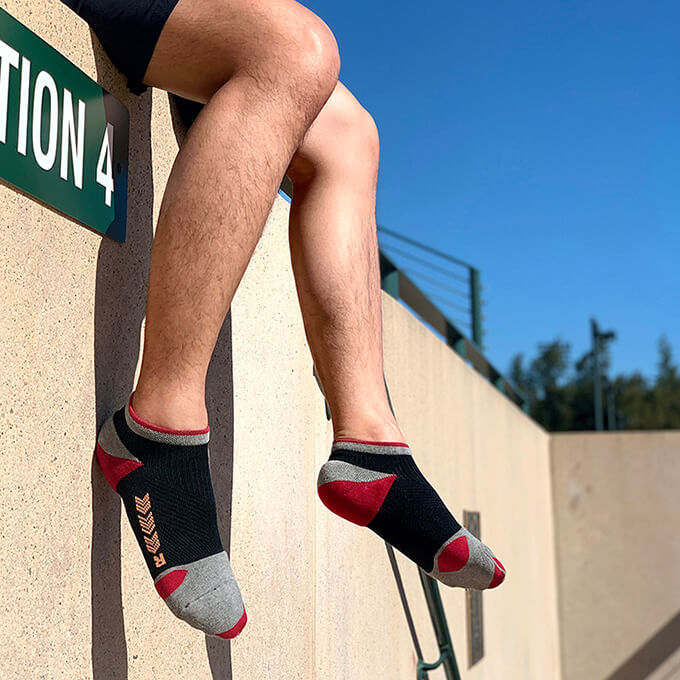 If You Have a Blister Now:
When you are getting a blister, it is important to stop any exercise. Use a band-aid to protect the blister, do not pop it!
Most blisters will heal themselves after a few days. Popping the blister will increase the opportunity for infections.
And you can sit down slowly, open CHEGO Sports Socks online shop, and pick the socks you like to prevent the blisters.
—