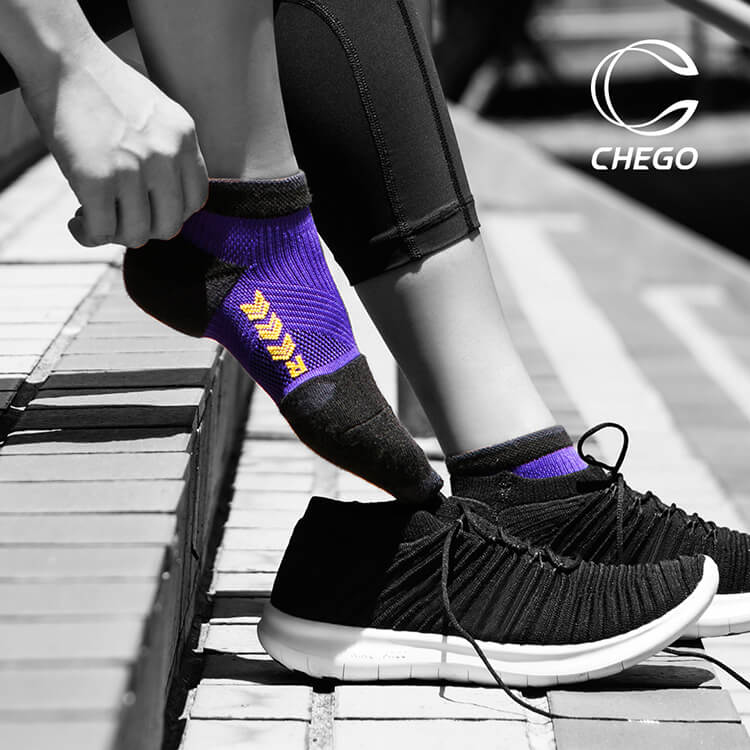 Socks and shoes, which is the key to breaking your marathon PB?
I believe this is many runners' question.
Most people think shoes are more important than socks, but the fact is socks are closer to your feet than shoes.
Even if you wear the most comfortable shoes in the world, as long as the socks can't fit your feet completely,
there will still be problems such as blisters or black toenails during exercise.
Interviewed with nearly 100 runners,
we found that whether socks are completely fit their feet is the key to reduce sports injuries.
Especially for long-term exercises, choosing professional functional socks is very important.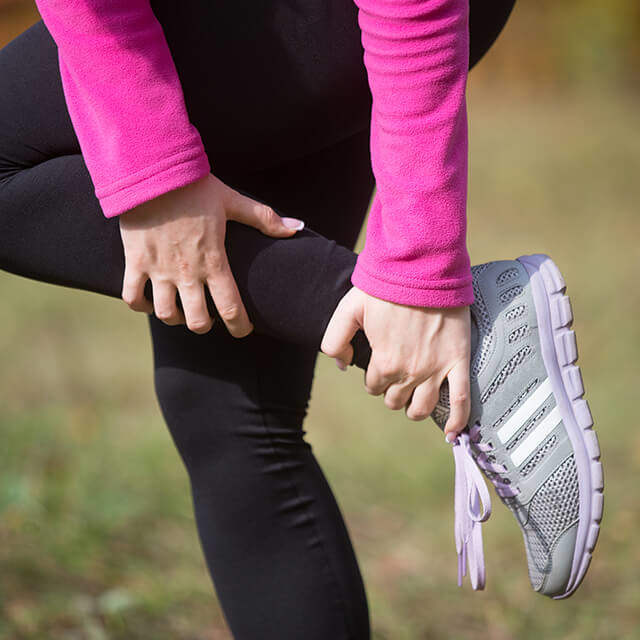 Try to think about it:
Because of poor socks, your feet have blisters or black toenails during the marathon.
For these reasons, your feet are getting more and more painful.
It's very difficult to complete the marathon, how do you break your personal best record?
The features of BAREFOOT Running Ankle Socks
We understand the needs of runners.
Therefore, CHEGO designed the "BAREFOOT Running Ankle Socks".
The professional sports socks have enhanced the coverage of vulnerable areas
such as fingers, metatarsal, arches, and heels.

Barefoot feeling provided by 3D modeling
Wrap seamlessly around the contour of your foot.
Enhance the sensibility and performance as if you are on your barefoot.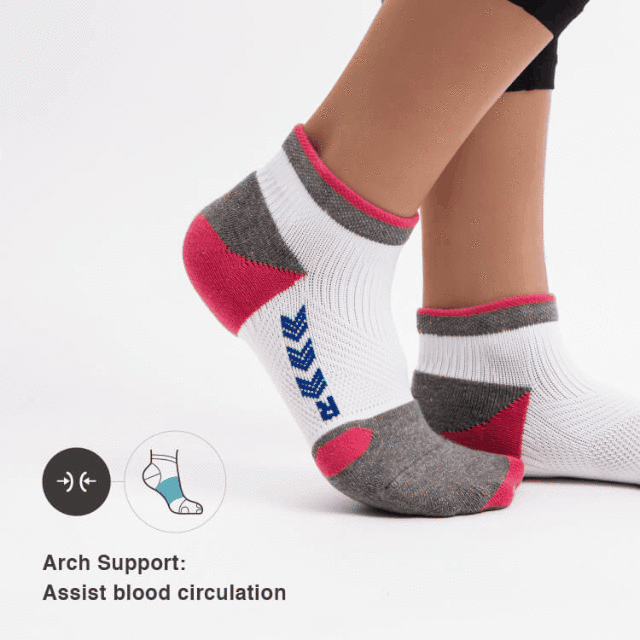 Arch Support: Assist Blood Circulation
An effective arch support design can assist the circulation of the blood flow on foot.
A healthy blood circulation would keep our foot agile and minimize the occurrence of swelling or pain.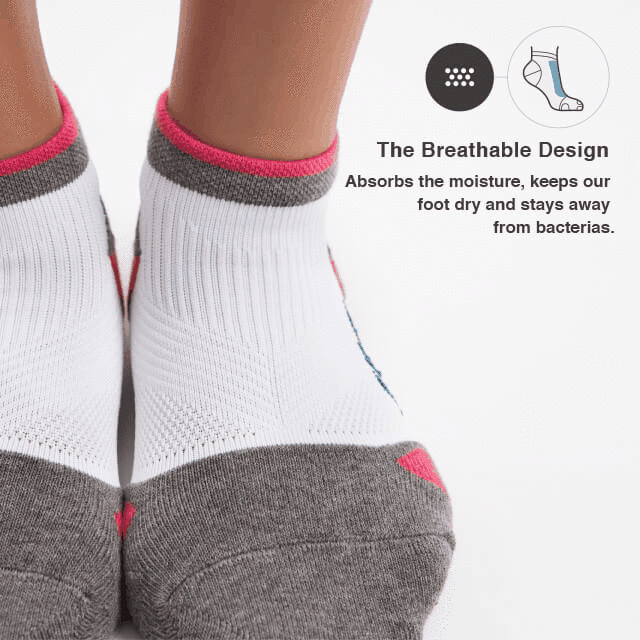 Honeycomb-shaped Mesh: Evacuates hot air during exercises
The honeycomb-shaped mesh was implemented on insteps to keep our foot cool and dry.
For people who need to wear socks for a long period, the design would greatly lower the bacteria growth rate and eliminate the foot odor.
Why did CHEGO name it "BAREFOOT"?
Because the BAREFOOT Running Ankle Socks can fit your feet perfectly,
just like the second skin to protect your feet in long-term exercises.
The BAREFOOT Running Ankle Socks will be your best partner when you try to break your marathon PB.
—
Shop BAREFOOT Running Ankle Socks
👉🏼Men's
👉🏼Women's