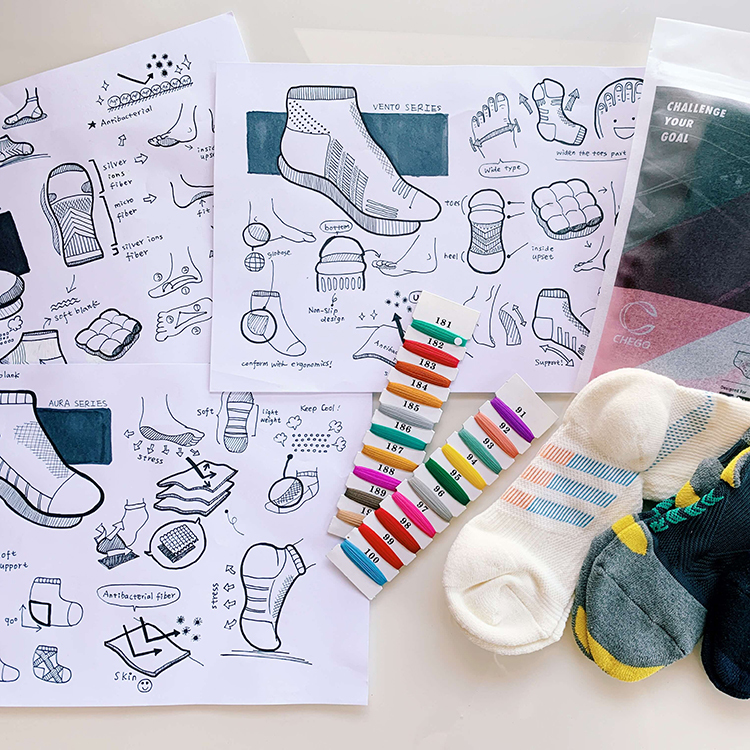 Many friends and customers have ever asked me: "Why are CHEGO Sports Socks so comfortable and high quality?"
I always smile and say: "It is really a big project!"
We interviewed nearly 100 runners and the people who love work out or exercises. During the interview,
we understood their needs and took some notes.
According to their needs,
We designed several socks that match the needs of athletes and went to the socks factory to meet with professional developers.
After countless meetings, discussions, and overcoming the development difficulties,
we finally enter the stage of making samples.
We sent the samples to several interviewed athletes to try them on.
And we collected their opinions, adjusted the size, thickness, and tightness of the samples.
Make sure everything is in the best condition before manufacture.
Professionalism, Attentive, and Patience
are the reasons why CHEGO Sports Socks are so comfortable and high quality.
—