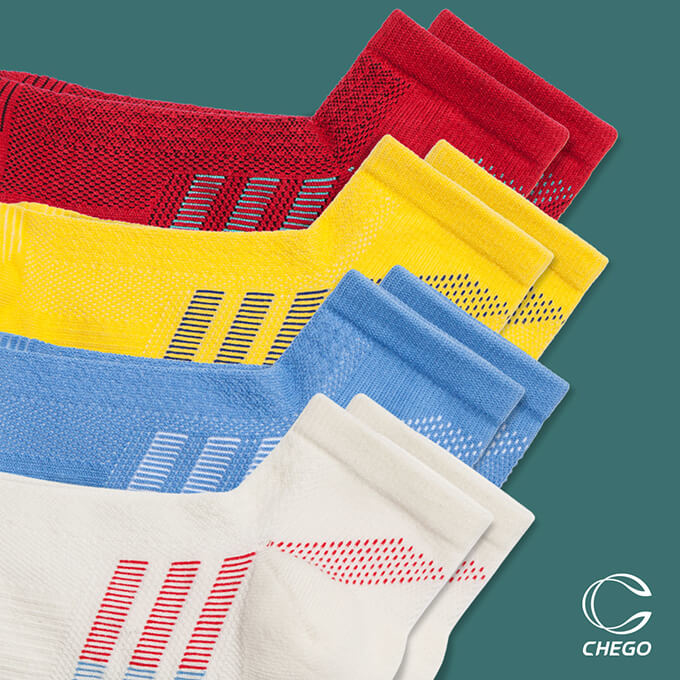 The Factors of Replacing Your Socks
My friends and customers sometimes ask me "How often do I need to replace my socks?"
In my opinion, socks are consumables because socks often rub against shoes or floor.
For example, the uneven force during walking or exercise and washing methods will cause socks with broken holes or sagging.
Other reasons such as the material and quality of socks, wearer's physique, and wearing habits might also cause the socks to be prone to odor.
With the above possible factors, it is really difficult to tell you a clear deadline for when you should change a pair of new socks.
Our Promise
According to our customer wearing experience, the average service life for CHEGO socks is 2 YEARS,
without any broken holes or sagging, and the antibacterial and deodorant effect are still very good.
But based on hygiene issues, I recommend replacing socks at least once a year.
When we promote CHEGO, we rarely use "Wear-Resistance" and "Deodorizing" as characteristics,
because these are the most basic requirements of CHEGO in the R&D and quality control stage.
Therefore, many marathon runners and athletes have purchased again with much more quantity
or recommending CHEGO Sports Socks to other runners. In addition to COMFORT,
WEAR-RESISTANCE and DEODORIZATION are the features that we want to emphasize!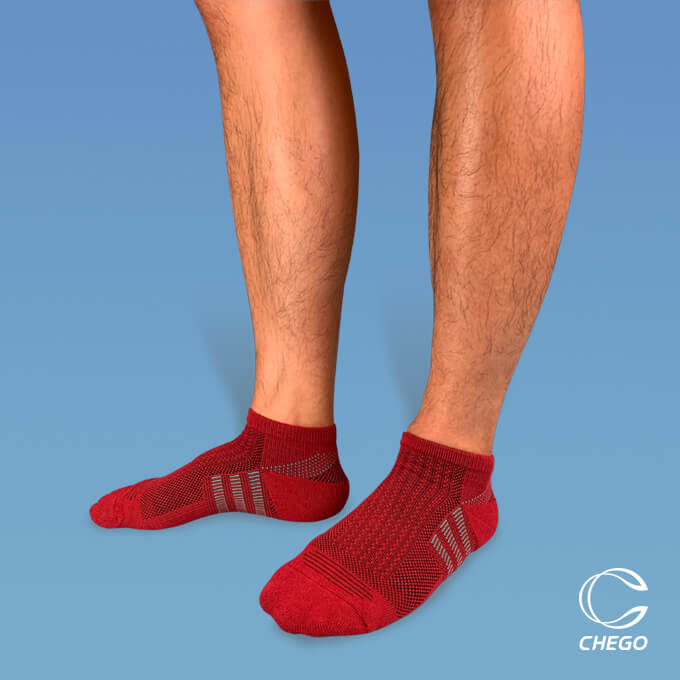 About Wear-Resistance
During the R&D stage, communication with professional developers is very important.
For each design change, we discussed and brainstormed with the developers again and again,
in order to make the socks more fit to the feet shape.
We eventually came up with an ergonomic three-dimensional version,
which later becomes the design basis of our BAREFOOT Running Ankle Socks.
About Deodorizing
The antibacterial and deodorizing fibers we have chosen are all in medical grade!
Don't worry about the skin sensitization or irritation when you wear CHEGO socks.
If you are looking for a pair of sports socks which are comfortable, highly protective and breathable,
JUST WEAR CHEGO!
—