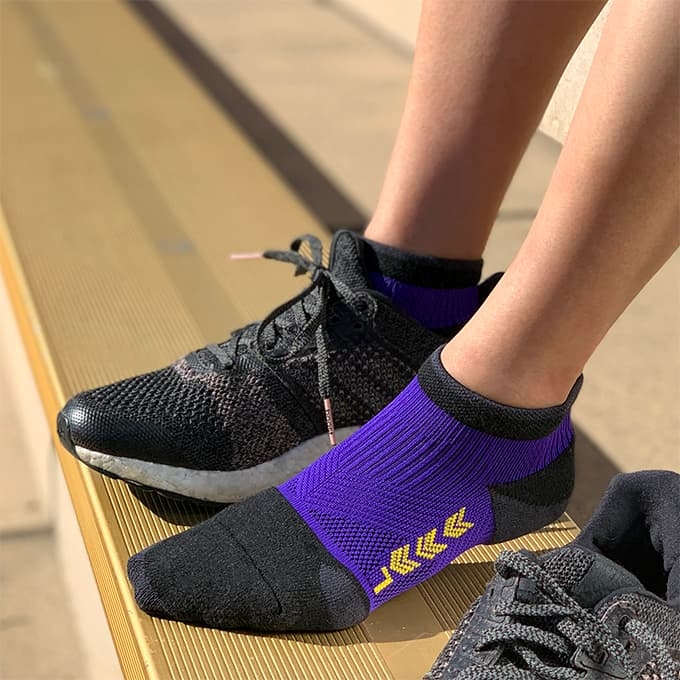 In the article, "How to Choose the Best Running Socks? – About Foot Arch", we talked about picking the running socks from your foot arch type. In addition, the material of running socks is also critical. Before we understand the materials of the socks, we have to know our feet first, such as:
If you have sweaty feet?

If you have the odor feet problem?
These are the most common materials in running socks:
1. Cotton
2. Polyester
3. Nylon
4. Odor Control Fiber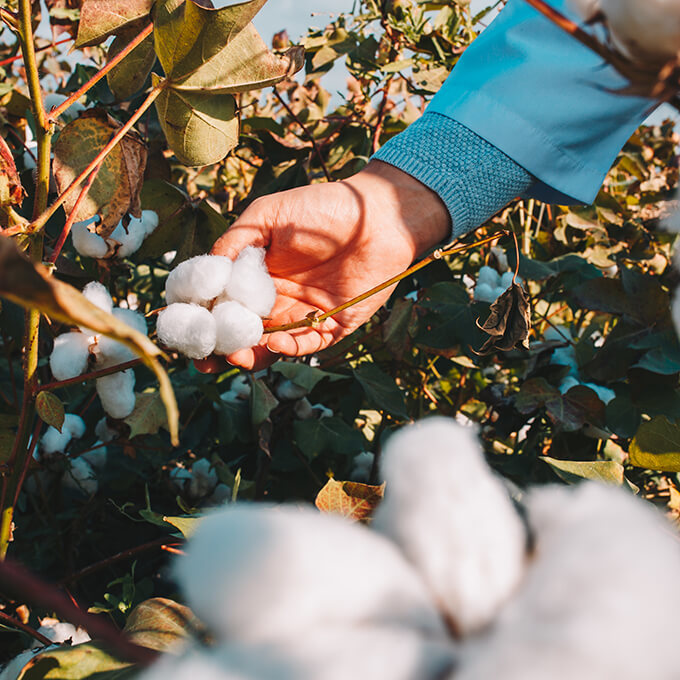 1. Cotton
【Advantages】
Good grip.

Absorb moisture well. Keep your feet dry.

Soft-touch and skin-friendly.



【Shortcomings】
Easy to harden and fluff after washing.

Completely inflexible.

Poor moisture removal, not easy to dry after absorbing moisture.
​
Cotton is a natural fiber, and it will be a little rough after weaving it into socks. However, slight roughness is needed for runners, which provides a good grip during exercise and effectively reduces the chance of sports injuries caused by slipping during exercise or running. Additionally, feet could sweat a lot easily during exercise. Among many hosiery materials, cotton has the best absorption. It can keep your feet dry and get away from blisters.
However, cotton is not without shortcomings. After several times of washing, drying, and being rubbed against other clothes, the socks could easily become stiff and fluffy.
"There is no 100% cotton socks in the world."
Cotton is entirely inelastic. We have to add the "Spandex" into the manufacturing process to make socks have elasticity and fit on our feet. If there is less Spandex, the 100% cotton socks will have no elasticity at all. They will slip off easily and become super hard after washing, and it is uncomfortable to wear.
A pair of comfortable cotton socks, the ratio will probably be:
Cotton: 60~65%

Odor Control Yarn: 5~10%

Moisture-Wicking Yarn: 13~25%

Elastic Yarn: 10~12%
​
These materials' good balance ratio will help achieve the breathable, odor control, and moisture-wicking functions! (The above data is for reference only. Sometimes it is blended in different proportions due to the effectiveness of the anti-odor yarn)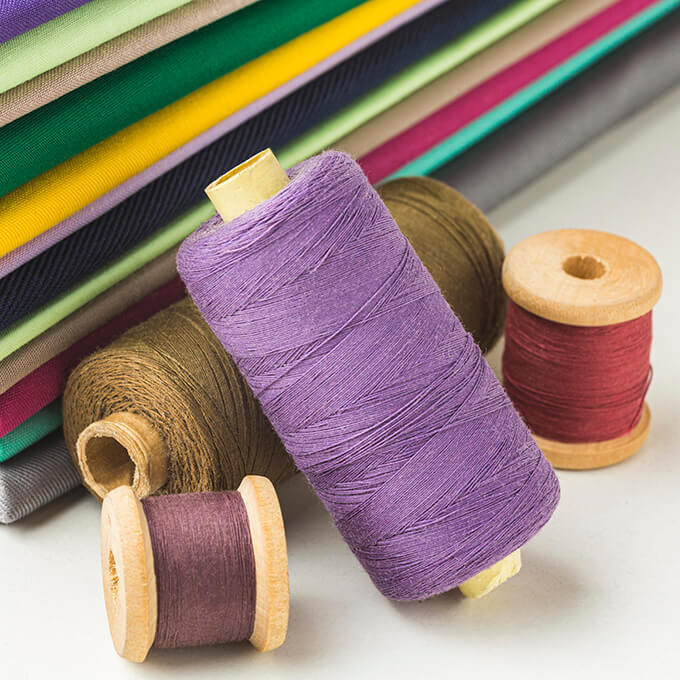 2. Polyester
【Advantages】
High wear resistance and good elasticity.

Not easy to become hard or wrinkle even after repeated washing.

Quick-drying. Not easy to breed bacteria or mold.



【Shortcomings】
Not a good candidate in moisture-wicking. Feet could feel wet for a long period of time.

Not suitable for long periods of exercise.



Unlike cotton, polyester is "Chemical Fiber."
Compared to cotton, polyester has good elasticity. When it is made into socks, the fit and wear resistance will be better than cotton. It is not easy to become wrinkled, hardened, or fluffy after washing. Another advantage of polyester is "quick-drying"! It can completely dry in almost less than 1 hour after washing.
The advantage of quick-drying is that polyester is almost "non-absorbent." When the socks are made of 100% polyester, they will not have moisture absorption at all. If you wear 100% polyester socks for long periods of exercise, your feet will become very sticky and uncomfortable under heavy sweating and lead to get blisters.
So, when you choose sports socks, consider the type of exercise is also important! If you prefer to exercise for a long time (such as marathons, mountain climbing, basketball, etc.), we do not recommend wearing 100% polyester socks.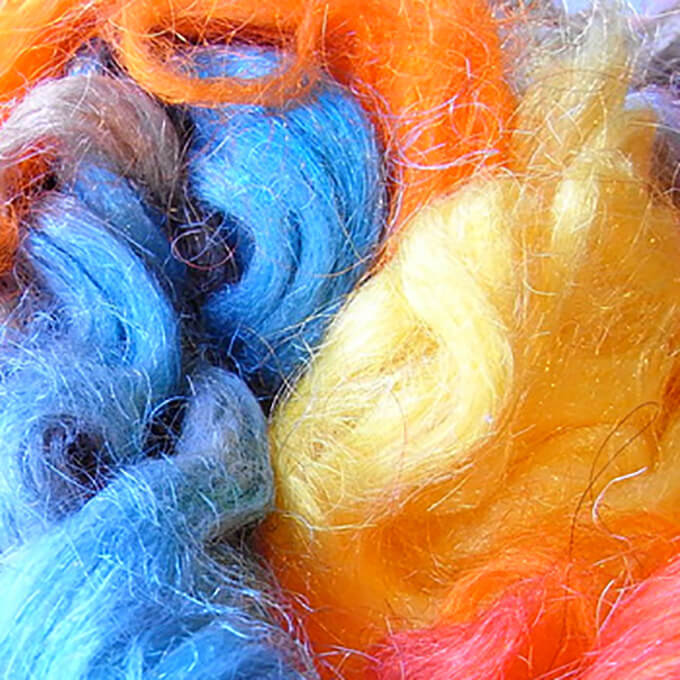 (Image:www.unnatisilks.com)
3. Nylon
【Advantages】
Soft-touch and skin-friendly.

Strength and durability are better than polyester.

Lightweight, which can effectively reduce the bulkiness of the feet when moving quickly during exercise.

Good elasticity. High wear-resistant and quick-drying.



【Shortcomings】
Poor heat-resistant. Avoid direct sunlight when drying to prevent fading.

Drying speed is slower than polyester.
Nylon and polyester are chemical fibers, but nylon's smoothness, skin-friendliness, strength, and durability are better than polyester. Nylon can absorb moisture. When nylon is used to make sports socks, the comprehensive evaluation of comfort, durability, and fit properties will be better than polyester.
However, nylon is not heat-resistant, so you must avoid direct sunlight when drying to prevent fading!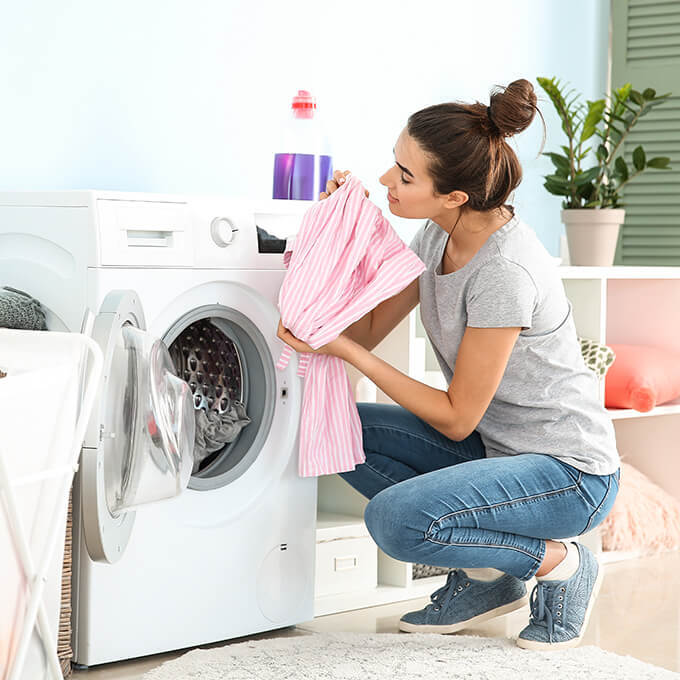 4. Odor Control Fiber
We recommend choosing sports socks with the "odor control" function if you have a foot odor problem. The odor control fibers on the market have various production methods, but they generally divide into two categories:
Antibacterial Chemicals: Antibacterial chemicals are used to treat socks. They weaken the cell membrane of bacteria, causing the bacteria to die.
Some studies indicated that about 10~15 washes, more than half of the antibacterial properties of the socks had washed away. When these chemicals wash out of socks, they will cause water supply and ocean pollution.
Anti-odor Fiber Woven Into the Material: The antibacterial materials are woven into the fiber during production. The antibacterial function would not be lost after multiple washing.
​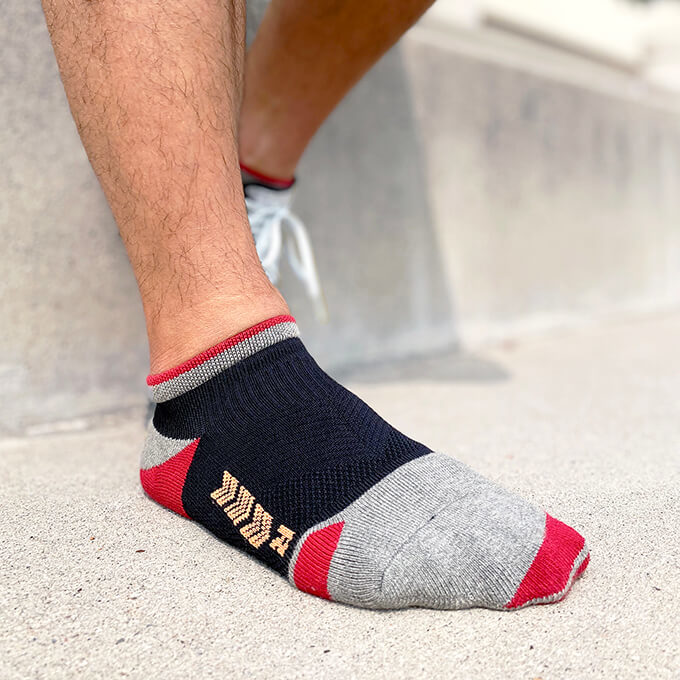 CHEGO Sports Socks integrate the advantages of various materials!
5 key points for choosing sports socks, the advantages and disadvantages are compared:
Anti-slip: Cotton>Polyester>Nylon
Moisture-Wicking: Cotton>Nylon>Polyester
Elasticity: Nylon=Polyester>Cotton
Wear Resistance: Nylon>Polyester>Cotton
Skin-friendly: Cotton=Nylon>Polyester
​
When designing sports socks, we considered the advantages and shortcomings of each material. No material is perfect. Therefore, we take the benefits of each material to develop the most comfortable sports socks! After a series of product development, testing, and proofing, "CHEGO Barefoot Running Ankle Socks" was born.
【Original Design】Use the most suitable material for different parts of your foot!
Forefoot and heel: Cotton and the best antibacterial silver fiber blended.
We use cotton for the forefoot since it is prone to sweating and for the heel since it is prone to sports injuries. We blend the cotton with the antibacterial silver tech to provide the best solution for moisture-wicking, skin-friendliness, and odor control. Keeping your feet dry and comfortable!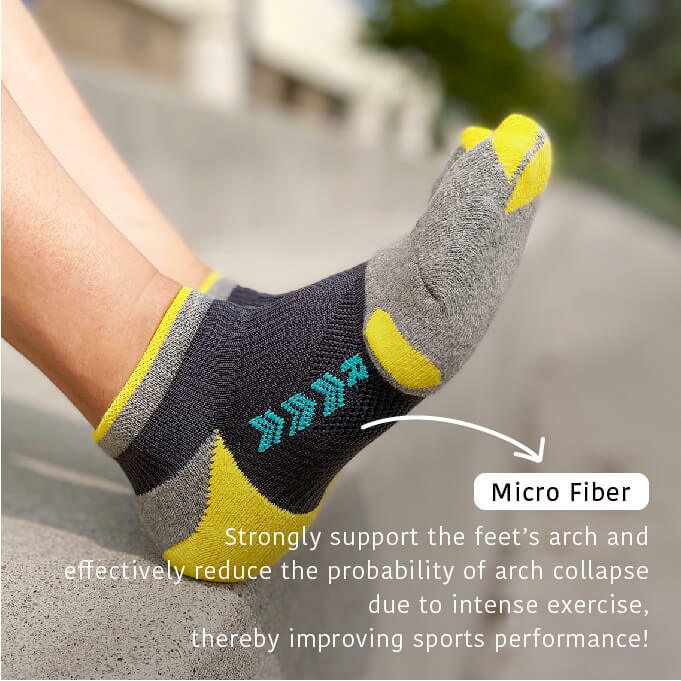 In the feet arch that requires high fit and high support, we choose "Micro Fiber," which is an advanced version of nylon. It is more breathable and moisture-wicking than nylon. It has a smooth hand feel, elasticity, support, and durability. Better than cotton and polyester fiber, it can strongly support the feet's arch and effectively reduce the probability of arch collapse due to intense exercise, thereby improving sports performance!
Silver is a naturally antibacterial material. The Silver Tech fiber adopts a complete sputtering process to maximize the performance and quality of silver while retaining the original texture of the cotton. The Silver Tech Fiber passed the NAMSA ISO 10993 tests to ensure the material causes no skin irritation and sensitization.
—
Shop BAREFOOT Running Ankle Socks:
—​
You may be interested:
// How to Choose the Best Running Socks? – About Foot Arch //
// Why Should I Wear the Athletic Socks that Designed Left and Right? //
—
Reference:
https://www.beanbagsrus.com.au/blog/difference-nylon-polyester/
https://microchemlab.com/information/antimicrobial-fabrics-and-textiles
https://www.ncbi.nlm.nih.gov/pmc/articles/PMC6126357/