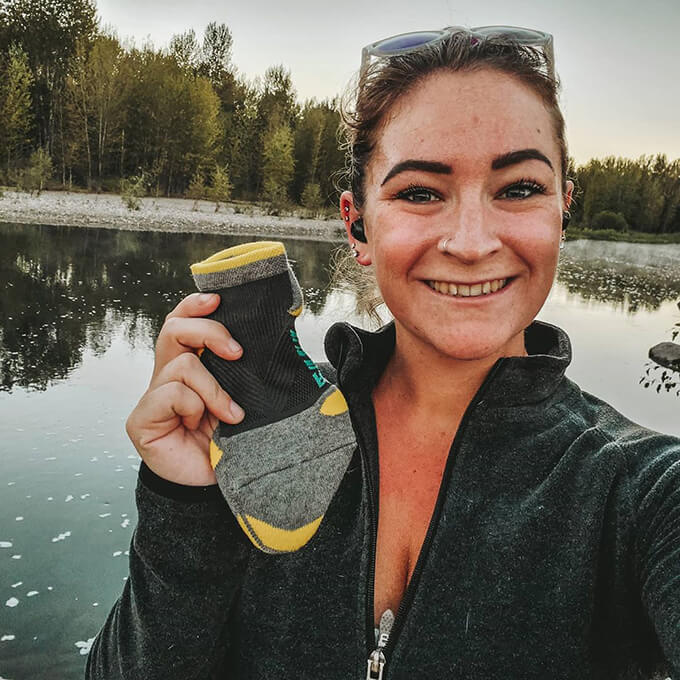 Let's talk about foot care!!
And more specifically, let's talk about socks.
How many times have you gotten home from a long run
to find blisters the size of quarters on both of your feet?
Too many times to count, right?
Me too. For the longest time, I thought my shoes were the problem,
but it turns out it was my socks!!
I've been experimenting with different socks since January
when I realized my socks were the problem,
and I was so excited when CHEGO reached out for a collaboration!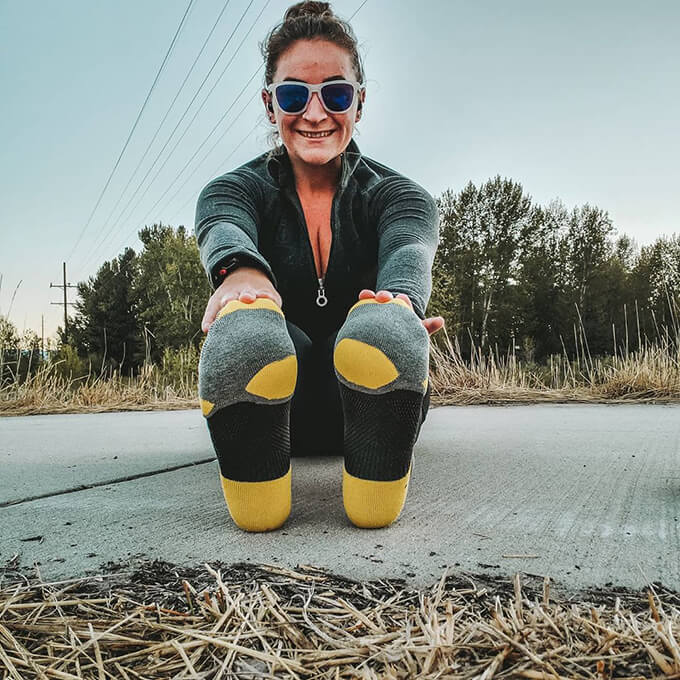 After wearing CHEGO BAREFOOT Running Ankle Socks
on a week's worth of runs (including a 14-mile long run!)
I can confirm they're the best in the biz.
Not only did I not get any blisters thanks to extra cushion in the toe box and heel,
but there's also a support band around the arch of the foot
that helps to promote blood circulation as well as reduced swelling…
They help my feet still feel fresh even after long miles!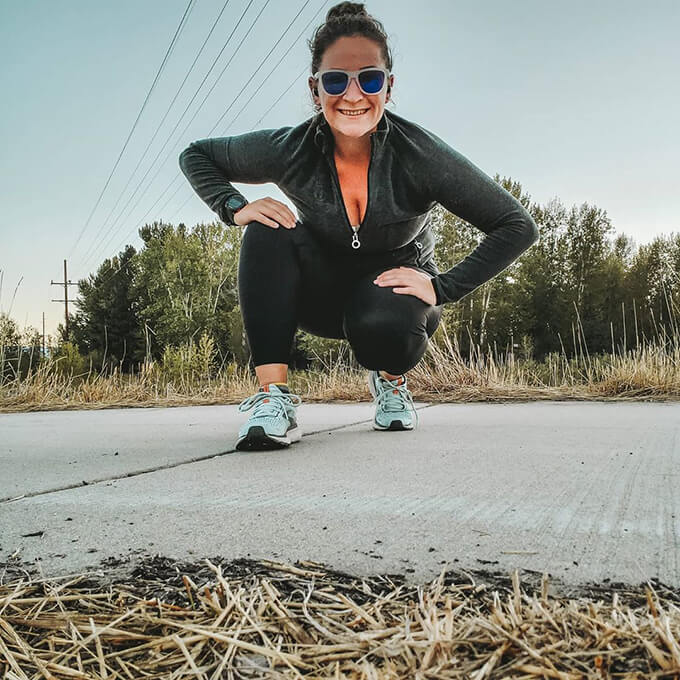 CHEGO has all the science behind these socks listed on their website,
so if you'd like more info, definitely let me know or check out their page!

Original Post: https://www.instagram.com/p/CFIOXSYncc5/
—
Shop BAREFOOT Running Ankle Socks:
—
You may be interested:
// 5 Ways to Getting Rid of Smelly Feet //
// Why Should I Wear the Athletic Socks that Designed Left and Right? //